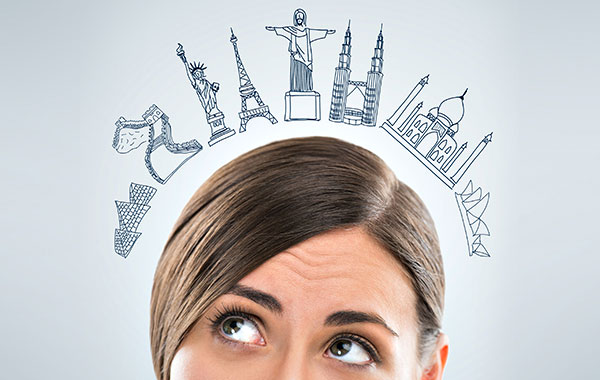 A large percentage of travelers are finding out that in offering more options, online travel sites have actually made it more confusing to figure out what they are selling. Many travelers dread the moment they have to sit down at the computer to research travel, wasting valuable time and feeling uncertain about their purchase. Seems like a good time to call in a pro, wouldn't you agree?
Here are 10 reasons why you should consider using a professional travel consultant:
A travel consultant knows how to sell both the product and service —for example, the airline and resort or cruise line that best match your needs, and the service that will guarantee your vacation goes off without a hitch.
Travel consultants make sure each piece of your trip meets your specific needs, so you're satisfied with your purchase.
Travel companies are offering more brands than ever before—travel consultants can make sense of the multitude of offers from cruise lines, airlines and hotels, and choose the one that fits your requirements.
The time and money you spend with a travel consultant will be returned to you many times over in the form of perks, upgrades, convenience and great service.
Your travel agent will be your advocate, whether you need an upgrade to an ocean view or a change in ticket in case of illness, intervening with suppliers on your behalf.
A professional travel consultant offers expert advice to guide you in making one of your most important decisions—how to spend your hard-earned money and invaluable time off.
A good travel consultant has the inside information to make your trip perfect–from the visa and passport requirements to the name of the maître d' at the best restaurant in town.
When things go wrong—your flight is canceled or you didn't get the room category you booked—a travel professional knows whom to call to get it fixed right away.
Like a personal shopper, over time your travel professional gets to know you and your family, your likes and dislikes, thus providing the human connection that makes every transaction more pleasant and meaningful. And by supporting local businesses, you support your community.
A travel professional has the know-how to arrange for the side trips, the special passes, the upgrades and little touches that are not available to the general public.